awards
[1]KEIO SFC AWARD 2003.
"Z-agon Project" (in Japanese) [link]
It is published as a Bachelor's graduate work of Takashi Matsumoto at September 2003.
The design basis of Z-agon developed by the Object Oriented Analysis was introduced.
This project was awarded "KEIO SFC-AWARD 2003" for the academic excellence.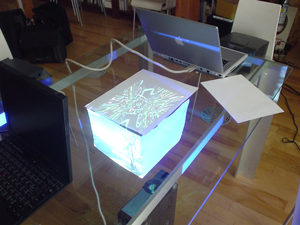 [2]The Aiiso Prize
A team leader: Takashi Matsumoto awarded "The Aiiso Award" for the academic excellence of his master's research.
See "Papers" for the information of his master's thesis.